Home

>

Olive Artificial Tree - 150cm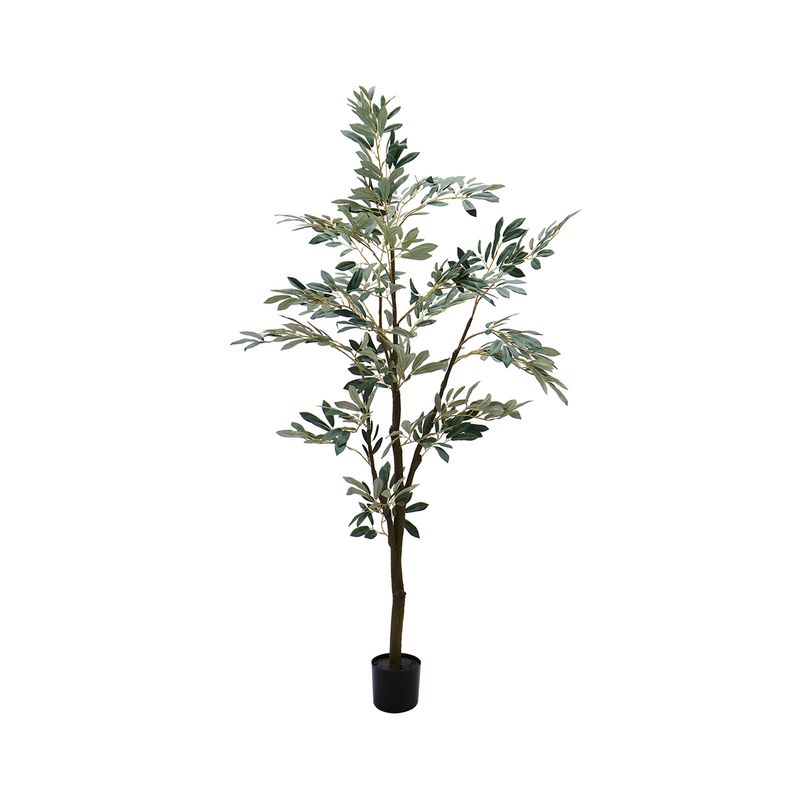 Olive Artificial Tree - 150cm
52586
Stock Level:
Available Now
Login / Create Account
ON SALE until midnight 31st January 2021
Description
Adding Mediterranean charm to any indoor space, this 150cm, 614 leaf artificial OliveTree is impressive by anyone's standards. A great addition to any space, this medium size artificial olive tree adds natural style and life with its silvery green foliage and tree like structure. A stand out on its own, or striking as a pair … simply place inside a gorgeous pot from our 'Planters' category to take this plant from now to wow. Green thumbs need not apply.
Specifications
Details
Dimensions A:

Base:12.5 cm Dia x 11.5cm H

Dimensions B:

Overall Height: 150cm

Dimensions C:

Number of Leaves: 614

Warranty:

1 Year Warranty
Care Instructions: Wipe down regularly using damp cloth.Dry thoroughly
Share