Home

>

Snake Artificial Plant - 94cm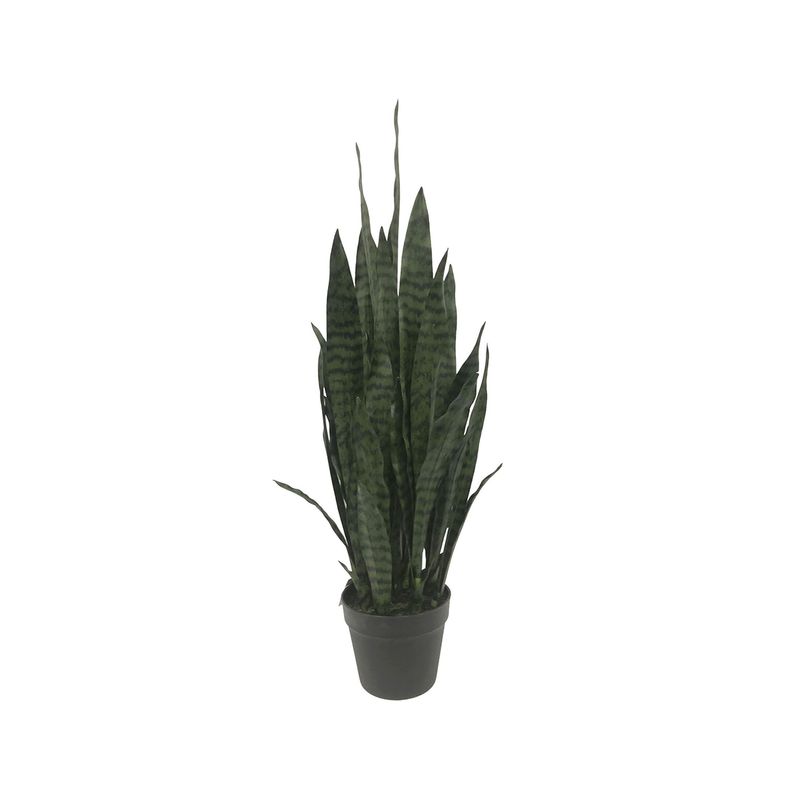 Snake Artificial Plant - 94cm
52583
Stock Level:
Available Now
Login / Create Account
ON SALE until midnight 18th April 2021
Description
Conjure up cool retro vibes with our impressive green Snake plant (Sansevieria), A.K.A Mother-In-Law's Tongue. This artificial plant makes an impressive statement standing tall and stately at 94cm. Complete with 39 faux striped leaves, this faux succulent creates a striking sculptural addition to any interior. Supplied in a standard black plastic pot, upgrade to a ceramic pot from our 'Planters' category for modern styling, or stay true to that 70's vibe with a simple rattan planter.
Specifications
Details
Dimensions A:

Base: 18cm Bot Dia x 12.5cm Top Dia x 14cm H

Dimensions B:

Overall Height: 93cm

Dimensions C:

Number of Leaves: 39

Warranty:

1 Year Warranty
Care Instructions: Wipe down regularly using damp cloth.Dry thoroughly
Share