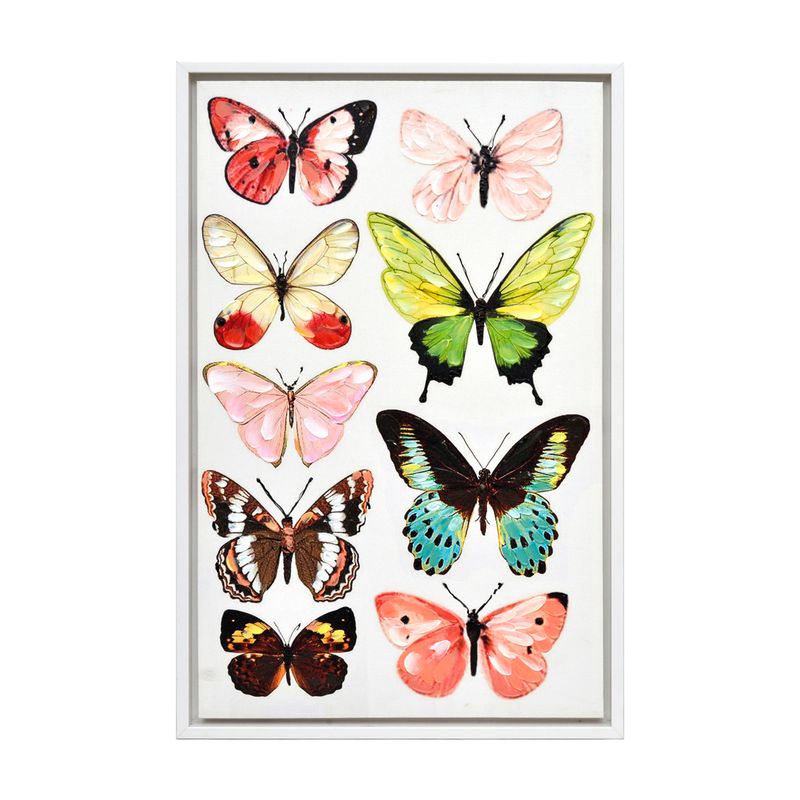 Papillon Enhanced Canvas Print
52657
Stock Level:
Available Now
Login / Create Account
ON SALE until midnight 30th June 2021
Description
Butterflies are deep and powerful representations of life. People view the butterfly as representing endurance, change, hope, and life. This is depicted in this mix media wall art. The wall art is surrounded by a white frame.
Specifications
Details
Dimensions A:

Frame: 55cm W x 3.7cm D x 85cm H

Dimensions B:

Painting: 50cm W x 2.5cm D x 80cm H

Dimensions C:

Enhanced Print

ProdInfo A:

D-Ring and string hanging method

ProdInfo B:

Cotton canvas hand-stretched across frame

Warranty:

1 Year Warranty
Care Instructions: Dust Regularly
Share