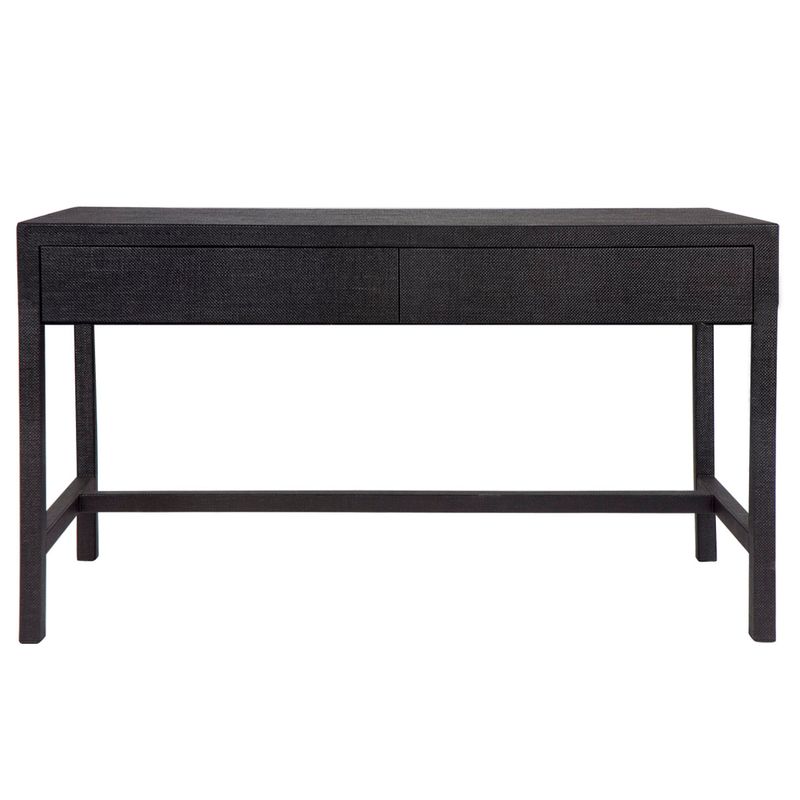 Chiswick Desk - Black
32637
Stock Level:
Available Now
Login / Create Account
ON SALE until midnight 31st January 2022
Description
Bring tranquility to the workspace with the natural warmth and textural elements of our Chiswick desk. Individually handcrafted, artisans wrap each desk by hand in manufactured seagrass cloth, emphasising the inherent beauty of the simple, streamlined silhouette with easy maintenance. Two generous drawers provide a smart storage option for your workspace, whilst hidden drawer pulls served as a refined accent.
Specifications
Details
Dimensions A:

Item Dimensions: 137cm W x 56cm D x 77.5cm H

Dimensions B:

Leg Height: 62.5cm

ProdInfo A:

Drawer Maximum Weight Capacity: 3kg

Safety Anchors:

Safety Anchors Recommended and Included

Warranty:

1 Year Warranty
Care Instructions: Wipe down regularly using damp cloth.Dry thoroughly
Share