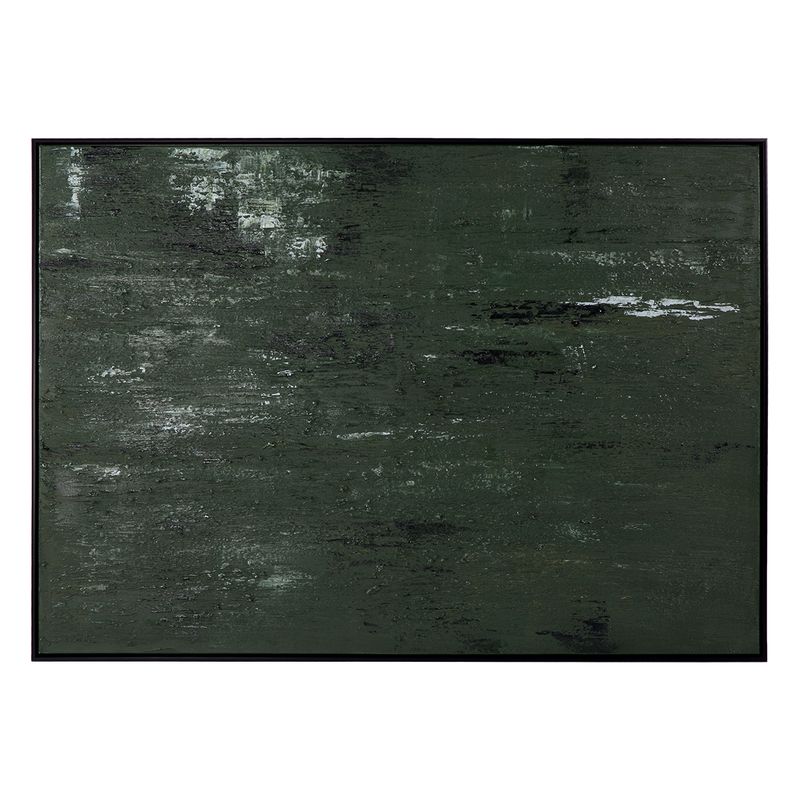 Green Spaces Oil On Canvas Painting
52943
Stock Level:
Available Now
Login / Create Account
ON SALE until midnight 31st January 2022
Description
Speckled with tangible texture, Green Spaces oil on canvas is awash with deep repose. Adding colour and movement to your interior, Green spaces reflects the tones of nature with the deepest greens bringing a sense of energy, stability and harmony. A substantial piece at 140 x 110cm, Green Spaces is mounted in a contemporary matte black shadow box frame.
Specifications
Details
Dimensions A:

Item Dimensions: 140cm W x 5cm D x 100cm H

Dimensions B:

Painting: 135cm W x 95cm H

ProdInfo A:

D-Ring and String Hanging Method

ProdInfo B:

Matte Black Shadow Box Frame

Prod info C:

Each work of art is unique and individually hand painted by international artists, slight variances may occur in colour and texture.

Warranty:

1 Year Warranty
Care Instructions: Dust Regularly
Share