Home

>

Designer Profile - TLC Interiors
Designer Profile - TLC Interiors



Classic Hamptons Interior Design

with TLC Interiors



Pictured: our Plantation Buffet, Zeta Mirror and Coral Decorator as part of the Hamptons Camberwell Project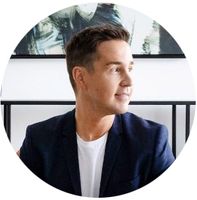 Chris Carroll - TLC Interiors
Chris is an interior designer, presenter and author. He's also spent time on TV, on Channel 10's Changing Rooms, as well as presenting segments on Channel 7's Sunrise and The Morning Show.
Here Chris talks to the gals at CAFE Lighting & Living about his recent 'Camberwell Project' which celebrates classic Hamptons interior design (with a TLC twist) and left the owners in (grateful) tears upon reveal day. We're inspired to see how a considered makeover can completely change the look of a home and deliver such a positive emotional connection with its owners.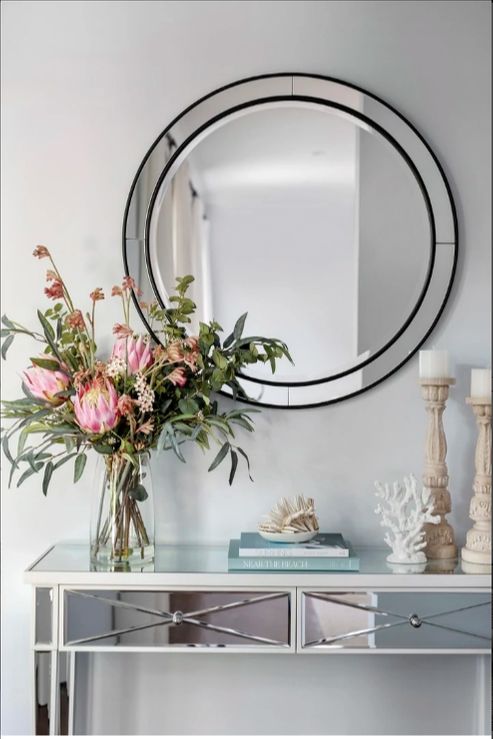 Pictured: our Apolo Console Table as part of the Hamptons Camberwell Project
15 Minutes with Chris Carroll

In three words, what's your own personal style?
Sophisticated but approachable


How do you describe 'what you do' to your non-designer family and friends?
I transform homes for everyday Aussies using a mix of budget and boutique design, and then write about it all on my blog!


Who or what do you credit with becoming an interior stylist?
I moved around a lot as a kid, so I was putting new rooms together all the time. I loved it. I love moving house even now. Nothing excites me more than filling a blank canvas, then moving on to fill a new one.

You recently completed a project which was a redesign of a home in Camberwell, Victoria.
Tell us a bit about the project, the owners and the direction you were given.
They were such incredible clients. Very trusting. They wanted a nod to a classic Hamptons style, so that's what I delivered. The approach was to make the rooms feel soothing and serene. It was a wonderfully restored cottage to begin with but the internals were rather plain. So I wallpapered, I painted, installed new window treatments. And the best part: filled it with a tonne of gorgeous new furniture and decor. I love the result. It's such a relaxing sanctuary now.
Pictured: Living Room Before & After - Hamptons Camberwell Project
How do you start finding pieces for a project like this?
The style of home often dictates the suppliers you'll go to, so I knew when they wanted classic Hamptons that CAFE Lighting & Living were going to deliver the goods. Nobody does it better. I knew we were going to do blue walls so I needed crisp white furniture to pop against it. And boy does it pop.

You used some furniture and decor from the CL&L range. Which pieces did you use? And why?
The Plantation Buffet and matching bedside tables were used, which are just insanely delicious. I also used the Apolo Console Table in the entryway because I needed to break up the white a little, and the reflective nature of this piece just made the entry feel so much larger and really impressive. I also can't forget about the Langley Floor Lamp. Who doesn't love a pineapple moment in a living room?
Can you share your favourite nook, transformation or piece from this project?
The dining room with the glorious Plantation Buffet is divine - decked out in all those classic decor moments like ginger jars, coral and orchids (a fake orchid of course, because I love me a fake plant!).

What was your favourite thing your client said about the redesign?
Well, we did a full TV-show-style reveal. They went out for the day and we unpacked everything and did a full install and style. Both home owners cried when they walked in and saw the finished product. They took photos of each space when I left so they knew exactly where everything went. They described it as life changing, so that's a pretty epic compliment.


For the upcoming Autumn/Winter season, what trend are you loving?
What are you not-so-loving?
I'm actually loving this move toward homes being less one-note. They're becoming less themed. It's not a straight Hamptons style, for example. I love that these classic styles are overlapping and evolving. Hamptons with global influence and then some luxe moments and then an industrial pop. It takes a keen eye to pull off that kind of blend, but I do love a blend! It makes the home feel richer and more layered.
Want to know more?


JOIN OUR MAILING LIST:
If you haven't already, why don't you join our mailing list? You'll be the first to get the scoop on new items, subscriber sales and recieve top industry tips, tricks, inspo and insights first hand.
Simply fill in your name and email details below - it's that easy!
VISIT OUR YOUTUBE CHANNEL:
CAFE Lighting + Living Youtube Channel
VIEW OUR RECENT COLLECTIONS:

www.cafelightingandliving.com.au