Home

>

5 Reasons CL&L Slip Cover Furniture Will Trend in 2021
5 Reasons CL&L Slip Cover Furniture Will Trend in 2021


Slip Covers
As versatile & user-friendly as they are good-looking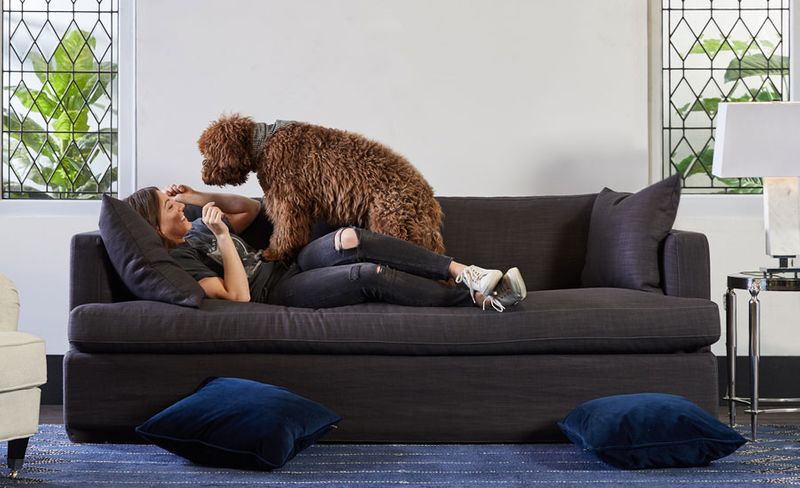 A slip cover is a low maintenance, easily cleaned removeable fitted fabric cloth, the ideal protective covering for families and pet friendly spaces. Function and form are at key when designing a slip cover range. If you're looking for a statement piece that is versatile and user-friendly as it is good-looking, then there's one obvious choice–the Slip Cover!


5 Reasons Why You Should Use A Slip Cover In Your Next Project

These adaptable pieces prioritize convenience and ease, ensuring that you get the most out of your long-term furniture investment. Lets break it down so we can show you a few reasons why slipcovered furniture are always a smart, stylish choice.


Reason 1: Easy To Clean


The number one, most important benefit of Slipcovered Furniture versus an upholstered sofa is, by far, the fact that it is easy to clean. Did you say machine washable? YES! All you have to do is simply unzip the cover and toss it in the washer anytime there is an accidental spill or to bring out the best in your fabric.

For this reason, we will always recommend a our Birkshire Slip Cover Sofa to our interior loving community, who love the look of a crisp linen sofa in a variety of colour choices but may worry about maintainance in a home with kids and pets.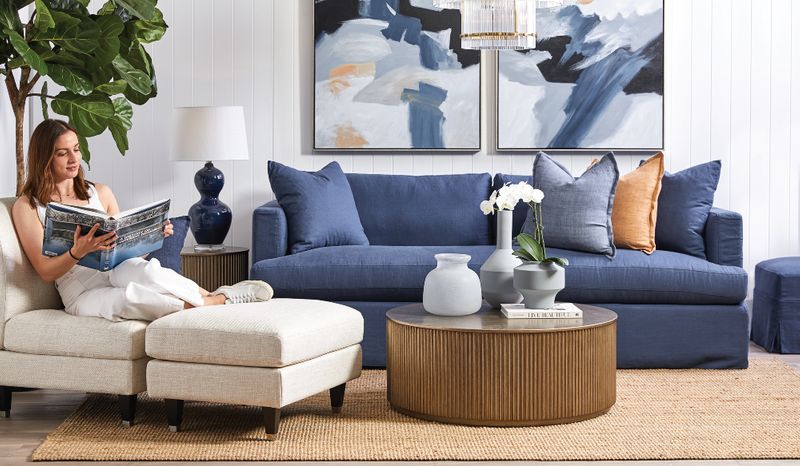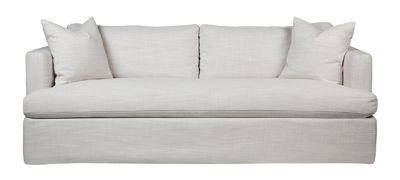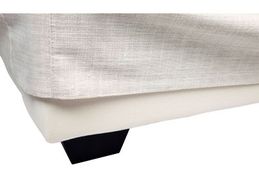 Birkshire Slip Cover 3 Seater Sofa >
220cm W x 96cm D x 90cm H


Reason 2: Simple To Replace

The occasional spill, rip or tear is inevitable but with Slip Covered Furniture, you can protect the high traffic areas in your home without enlisting a professional cleaner or upholsterer to repair the damage. The CAFE Lighting & Living Brighton Slip Cover Range brings convenience and style to your dining room, living room or bedroom.
Simply replace the covers of your cushions, sofa, ottomans, dining chairs or bedheads for a freshly clean crisp look.




Reason 3: Style & Function

Far from the old aged awkward, ill fitted slip covers in grandma patterns. You'll be surprised to find how amazingly chic, elegant and classic these slip cover furniture ranges can now be. Today, you can find treasures of high-end, designer sofas with slipcovers to trendy linen bedhead covers that suit your specific design style. Whether ultra-modern, traditional or transitional —it's worth having a look at our Riviera Swivel Occasional Chair Range bringing together style and function in a coastal inspired design - perfect for a Hamptons style home or your home away from home near the water.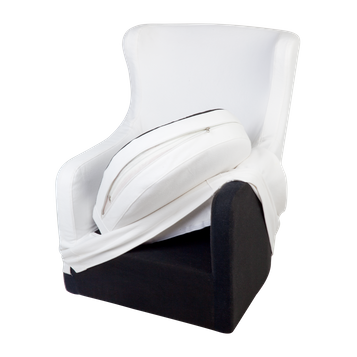 Riviera Swivel Occasional Chair - White > Riviera Swivel Occasional Chair - Grey>
73cm W x 87cm D x 97cm H


Reason 4: Safe Investment
Our Slip Cover Ranges are made of fine quality materials with a 1 year manufacturer's warranty. Our ranges are designed for convenience and style, a safe investment when maintaining a household of family and pets.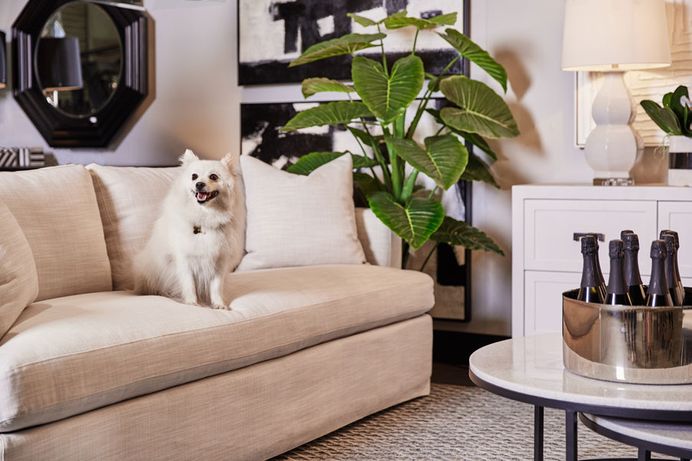 Reason 5: Affordability
Last, but definitely not least, If we haven't already sold you on the benefits of Slip covered furniture; the CAFE Lighting & Living Slip Cover furniture ranges are affordable to purchase and to maintain. Remove the need for expensive custom fabrics and professional cleaning services with a full range of styles, more affordable, with all the luxury and comfort you expect from CL&L products.
If your goal is to invest in a piece of furniture that maintains its beauty, adaptability and charm for many years to come, then Slip covered Furniture pieces are certainly a smart option to style your living room, dining room or bedroom.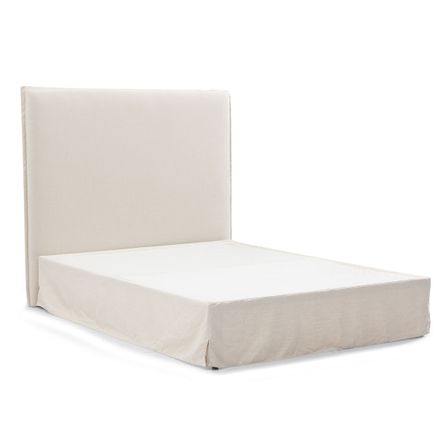 Brighton Slip Cover Queen Headboard >

165cm W x 8cm D x 140cm H | Purchase includes a matching Valance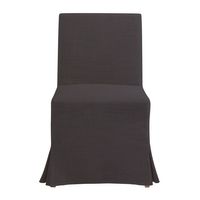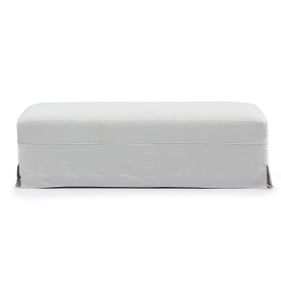 Brighton Slip Cover Dining Chair > Brighton Slip Cover Ottoman >

60cm W x 51cm D x 88cm H 140cm W x 45cm D x 45cm H



For more Styling Inspiration & Helpful Tips:
JOIN OUR MAILING LIST:
If you haven't already, why don't you join our mailing list? You'll be the first to get the scoop on new items, subscriber sales and recieve top industry tips, tricks, inspo and insights first hand.
Simply fill in your name and email details below - it's that easy!

LISTEN TO OUR LATEST PODCAST:


VISIT OUR YOUTUBE CHANNEL:
VIEW OUR RECENT COLLECTIONS:
2020 Charleston Collection 2020 Savannah Collection
How To Choose The Perfect Chandelier