Home

>

Celebrating Inspired 2020 Collections
Celebrating Inspired 2020 Collections



CELEBRATING 2020


A whirlwind year inspired some of CL&L's

best collections to date.

In 2020, we saw the inevitable change brought on from well... you know what and while most businesses may have struggled to pivot, the CL&L team thrived. Inspired to continue their mission of delivering happiness to the Australian market, the passionate team ventured into new product categories, an omni-channel marketing approach and some of the most inspired collections of furniture, lighting and homewares to date.
keep scrolling to see our top 6 best selling collections.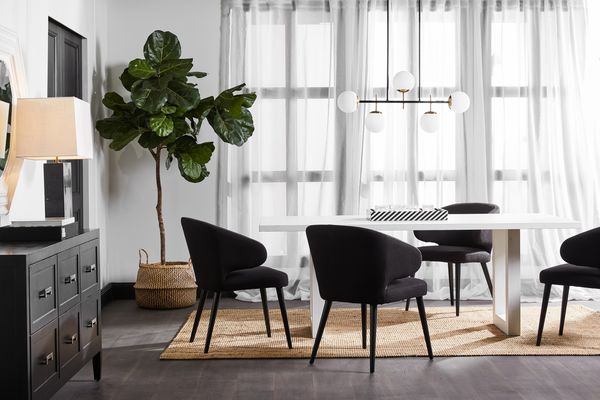 A striking collection which combines classic design elements with contemporary silhoettes and rich muted hues.
The Savannah Collection is a modern interpretation of a classic interior. Juxtaposing the sleek, clean lines of the modern Martyn Slipper Chair with the traditionally designed Tuxedo 3 Seater Sofa with tufted button detailing. Rich emerald accents elevate the space by adding depth and warmth,while whimsical oriental accents add character.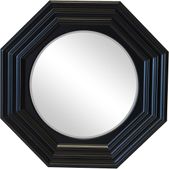 Learn more about the Best Selling
Savannah Collection >
A feature wall of royal blue complimented by grey undertones modernize a traditional Hamptons style dining room in the 2020 Riviera Collection. With a flare for drama, the Paloma Pendant can't help but attract attention centered above the Leeton Oak Dining Table in Black. Softened by contemporary edged furniture, the Harlow Dining Chair, Plantation Buffet neutralize the room while the Silver Child Oil On Canvas Painting offers an alluring focal point.


A contemporary coupling of classic elements in a sharp monochromatic setting.
Accentuated by the subtle blend of golden hues.
keep scrolling to learn more about the Balmain Collection






A contemporary coupling of classic elements in a sharp monochromatic&nbspsetting. Timeless shaker paneling, scalloped edges, studded details, layered linens and tufted ottomans bring softness to a naturally masculine black and white colour palette. Accentuated by the subtle blend of golden hues.

Learn more about the Best Selling
Balmain Collection here >





Blending the qualities of both traditional and contemporary style, the 'Charleston Collection' offers a transitional look that is timeless, comfortable and effortlessly chic. Contemporary edged furniture pieces such as our 'Cocktail' table range and 'Arden' floor lamp combine with traditional references found in our tufted 'Tuxedo' sofa and 'Hallie' studded occasional chair. Keeping things current and fresh, our 'Global Paradise' oversized oil takes stage offering an alluring focal point.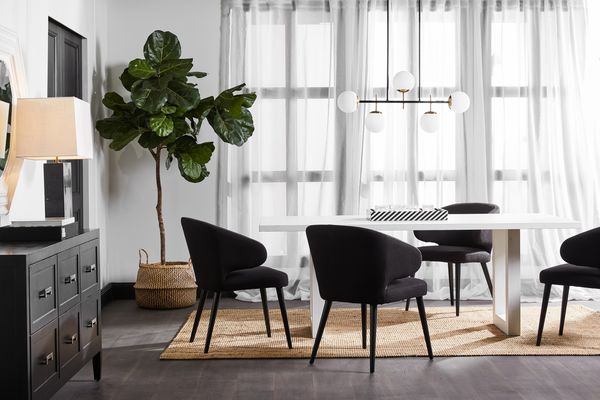 Fresh and crisp with a
mid-century modern edge


Fresh and crisp with a mid-century modern edge, our Maddox Collection wows with bold contemporary flair. Sleek curves are offset by clean crisp lines in this monochrome collaboration. Simply add a dash of green and some natural texture for a warm minimalist feel, or get adventurous with pops of graphic colour...

The Maddox Collection saw the introduction of our brand new Dining Table range: Leeton.
A contemporary and refined look Dining Table Range. To learn more about the Leeton Range click here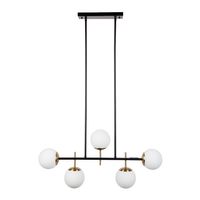 Learn more about the Best Selling
Maddox Collection >



Paloma is a classic contemporary collection, combining refined elegance with the layering of heavily textured jutes, natural linens and rich blacks. Elevated with delicate hints of gold/ brass in the Burton Table Lamp, Cocktail Glass Coffee Table and Tobago Cushion. The simple, classic design of the Birkshire transcends to the environment it is styled in from a refined classic contemporary, to a casual coastal. The sophisticated Paloma Collection is refined, contemporary sophistication personified.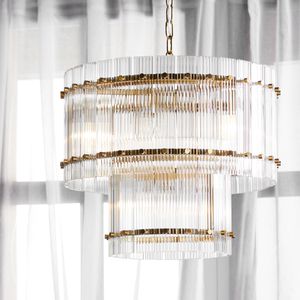 The Science of Property Styling